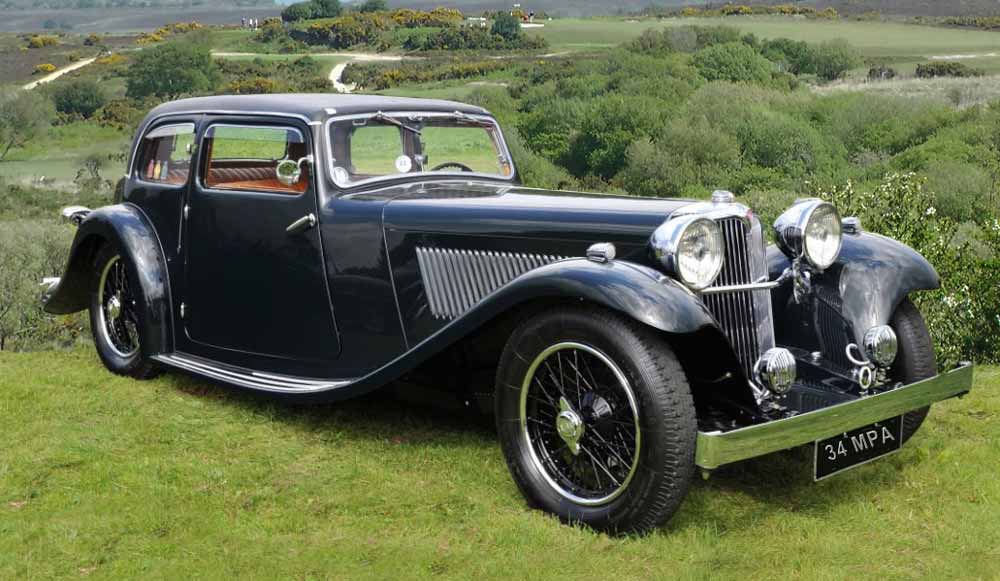 Jaguar cars, now sadly out of British hands and owned by Indian conglomerate Tata Motors, began life as a side car manufacturer, building side cars for powerful motorbikes such as the big Nortons and the Brough Superior. The Swallow Sidecar Company was set up by William Lyons and William Walmsley after Walmsley started building polished aluminium, bullet shaped sidecars and sold one to Lyons. The two decided, correctly, that there was a good potential market for these so they set up in business together in Blackpool. after a few years they started to manufacture a car based on the Austin Seven which they called the Swallow, and the Swallow Sidecar and Coach Building Company became their trade name.

At the time the Austin Seven was one big success story. Not only was it arguably the most popular car in Britain but Austin also licensed it out to other companies who made their own versions. The partners got hold of an Austin chassis and commissioned a coachbuilder named Cyril Holland to design and build an open two seater with a detachable hardtop. the result was launched in 1927 and the pair were now in business as car manufacturers!

By the beginning of the 1930s Lyons wanted to build his own sporting coupe – and he wanted it to be affordable. The basic chassis was bought from Rubery Owen and the engine choice was the dependable six cylinder side valve Standard 16, which was available in either two litre or 2.5 litre capacities. Cyril Holland was again brought in to create the coachwork.

When the car , named the SS1, was first launched Lyons was in hospital; and when he saw it he nearly had a fit! His original design was for a lower slung car; unfortunately this would have meant that drivers or passengers of anything like average height wouldn't have been able to fit in! Walmsley had the roof raised; Lyons thought that this made it look ugly and the car underwent several revisions during it's life.

The car was popular because of its attractive looks, and the low price, rather than the performance; top speed was just 75 mph. Eventually tourers, drophead coupes and sports saloons were added to the range. Commercially it was a success with over 4200 eventually manufactured.

By the end of World War II the name SS had, for obvious reasons, a very negative sound to it. Because of this it was dropped, and the name Jaguar was adopted instead, and this has stayed with the company ever since.